Nonprofits are Key to Meeting the Array of COVID-19 Challenges
Originally featured in The Arizona Republic and on azcentral.com
March 21, 2020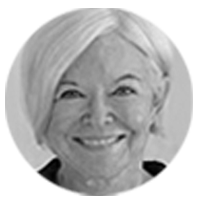 Your Turn
Mary Jane Rynd and 6 others
Guest columnists
Uncertainty weighs heavily on every aspect of our current existence. We all feel it, for ourselves and for others. We all seek a clear path forward, some sense of direction through literally a world of unknowns.
My partners in Arizona philanthropy and I believe it's best to try to find our way through this together rather than go it alone.
We have seen over the years the strength of cooperation and coordination in meeting goals and objectives in our communities. The enormous, multifaceted challenge of the novel coronavirus pandemic requires optimal community cohesion and collaboration.
Arizona, together we can do this. In fact, we already are heading down that path.

TGen is helping test, track coronavirus
Nonprofit and public and private partnerships are working to restore balance and ease anxiety caused by COVID-19, which has created a public health emergency with enormous, cascading social, economic and community impacts.
For example, our world-renowned nonprofit, Translational Genomics Research Institute (TGen), an affiliate of City of Hope, headquartered right in the heart of Phoenix, has launched a genomic-based test for COVID-19, which will provide a lot of specificity and accuracy about the virus.
TGen also is working collaboratively with the Arizona Department of Health Services (ADHS) to test for and identify pockets of COVID-19 across the state.
Virginia G. Piper Charitable Trust, the Flinn Foundation and the nonprofit NARBHA Institute are supporting the initial costs of the statewide network that will help track the highly infectious coronavirus and assist efforts to contain and prevent it.
Further, the philanthropic community is supporting the Arizona COVID-19 Community Response Fund administered by the Arizona Community Foundation. This fund will enable a rapid response to the needs of the nonprofit community throughout the state. You can contribute, too, at azfoundation.org.
We're helping others plan for ripple effects
Nonprofits are an essential part of the socioeconomic infrastructure in Arizona. They know the needs of communities and the individuals who live in them. They are diligent about fulfilling their missions and working in the best interests of their communities. They also are employers, conveners and service providers.
Also in the spirit of support, the Alliance of Arizona Nonprofits has created a special webpage with up-to-date resources to help nonprofits plan and prepare for the impact of COVID-19 and its ripple effects. Organizations will find COVID-19-related webinars and other resources about crisis management, contingency planning, teleworking, human resources and fundraising strategy.
We all have a role to play in addressing COVID-19-related issues. This is an opportunity for us to contribute to the essential work of helping fellow Arizonans manage this very real crisis. We can do this by supporting our nonprofit organizations.
Let's unite and stay stronger together
A strong, interconnected network of nonprofits throughout the state is key to building and maintaining community resilience.
The philanthropic community and public sector are committed to working together to help nonprofits do what they do best.
Already we are working cooperatively to understand the current situation on the ground as it relates to COVID-19 and to assess how best to build the path to successfully navigate challenges currently impeding progress to a better future.
We all feel anxious and unnerved about a public health emergency whose full dimensions are not yet known.
But remember: There is progress in the form of strong partnerships focused intently on moving to a desired future that lies beyond this immediate challenge.
Uncertainty is real and understandable.
But my partners and I also feel certain. Because of a commitment across many sectors to meet COVID-19 challenges, there is reason for Arizonans to have hope.
Let's unite, fight and grow stronger upon that foundation.
Mary Jane Rynd is president and CEO of the Virginia G. Piper Charitable Trust. This piece was co-authored by Gene D'Adamo, president and CEO, Nina Mason Pulliam Charitable Trust; Diane Halle, president, The Diane & Bruce Halle Foundation; Paul Luna, president and CEO, Helios Education Foundation; Tammy McLeod, president and CEO, Flinn Foundation; Suzanne Pfister, president and CEO, Vitalyst Health Foundation; Steve Seleznow, president and CEO, Arizona Community Foundation.