Remembering Trustee Dr. DeCabooter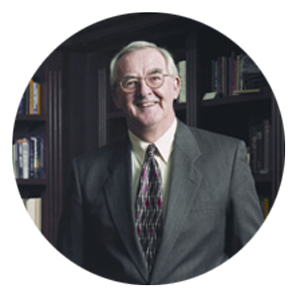 Dr. Arthur DeCabooter, Lifetime Trustee, Virginia G. Piper Charitable Trust
2000-2019
We are deeply saddened by the passing of our beloved Trustee, Art DeCabooter, EdD. Art was a tremendous asset to Virginia G. Piper Charitable Trust. As a friend of Virginia Piper, he brought sage wisdom to the Trust and its mission to carry out her legacy. Fellow Trustees, staff, and community members valued his ability to hear diverse perspectives on any issue and graciously find common ground. His sharp wit, friendly spirit, and kind heart will be forever missed.
A renowned civic and education leader, Art built a distinguished career as president of Scottsdale Community College, where he served for more than 30 years. His leadership was transformational for the College as he advanced academic excellence and revitalized its sports program. The Dr. Arthur W. DeCabooter Athletic Complex, so aptly named for him, is a testament to the enormous respect and care the College and community had for him.
While Art's accomplishments were many—over the years he served as board president of organizations such as the Scottsdale Charros, Scottsdale Rotary, and Scottsdale Chamber of Commerce—his work as a land preservationist was especially dear to him. In partnership with the McDowell Sonoran Preserve Commission, Art spearheaded the conservation of Scottsdale's more than 30,000-acre preserve. Fittingly, he was named a 2019 Arizona Historymaker earlier this year for his lasting contributions to Arizona.
In honor of Art and his dedication to education and civic responsibility, our Board of Trustees established the Arthur W. DeCabooter Fellowship in Higher Education—a $250,000 fund at his alma mater, the Indiana University School of Education. Funds generated by this gift will be used to recruit and retain outstanding doctoral students in the higher education program.
Our hearts and thoughts are with the DeCabooter family, especially his wife and confidant of nearly 50 years, Mary, who is a cherished friend of our Piper Trust family. May we all be inspired by Art and his exemplary servant leadership.
Mary Jane Rynd
President and CEO
See "The Life Story of Community Champion Dr. Art DeCabooter," a short video created by the Historical League for the 2019 Arizona Historymakers Gala.