Virginia G. Piper Charitable Trust Welcomes New Staff—Names New Vice President of Programs
VIRGINIA G. PIPER CHARITABLE TRUST Press Release
June 25, 2020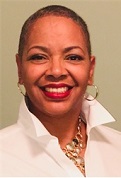 After an extensive executive search process led by Morris & Berger, Virginia G. Piper Charitable Trust selected Stacey Easterling as its Vice President of Programs.
Easterling is an accomplished and skilled expert in place-based grantmaking. Colleagues and former employers consistently comment about her extraordinary ability to understand and build on a community's strengths—she places great value on how local wisdom can inform grantmaking and the design of new solutions and initiatives. Her philanthropic and community-based leadership experience spans national, state, and local levels and she has a deep expertise in the areas of health and aging. She received her undergraduate degree from Stanford University and her master's in public health from the University of Michigan.
"Stacey brings a depth of experience in community building and cross-sector philanthropic partnerships," said Mary Jane Rynd, president and CEO of Virginia G. Piper Charitable Trust. "Her expertise and innate ability to turn complex problems and community need into promising, effective outcomes will be transformational for Piper Trust as we enter this next decade," said Rynd.
Most recently, Easterling served as the Vice President of Programs for the Missouri Foundation for Health where she directed strategic and operational leadership for grantmaking. Prior positions include serving as the Director of Community Responsive Grantmaking for the Cleveland Foundation where she led work in the areas of health, social services, education, arts and culture, economic development, and the environment. She also served as Program Executive for The Atlantic Philanthropies in New York City.
Easterling's portfolio of accomplishments is extensive; some examples include:
Management of a $35 million grants portfolio for The Atlantic Philanthropies as a member of the U.S. Aging Program; this encompassed connecting economic security, older adult engagement (focused on volunteerism and lifelong learning), and needs of older adults in communities of color. Further, as a Fellow for Encore.org, she helped design an intergenerational campaign that connects the talents of older adults to the lives of vulnerable children and youth.
Creation of the Diverse Elders Coalition, a coalition of national organizations supporting elders of color. The National Hispanic Council on Aging, the National Asian Pacific Center on Aging, and the National Caucus and Center on Black Aging were partners in this coalition that established an unprecedented collective advocacy voice on federal policy.
Design and implementation of Missouri Foundation for Health's three-year $30 million responsive grants program to support progressive approaches to improve regional health.
As Vice President of Programs, Easterling will provide intellectual leadership on Piper Trust's program architecture and grants portfolio. Easterling began her tenure with Piper Trust on May 28, 2020.
Piper Trust is also pleased to welcome Emily Mead as Program Officer who is co-managing the Trust's responsive education, health, and human services grantmaking portfolios. Mead joined the Trust on March 31, 2020 and immediately launched into intense work assisting with the Trust's emergency grantmaking response to the COVID-19 health crisis. She has more than 10 years of experience leading nonprofit programming and development, most recently serving as Senior Program Manager for the Institute for Sustainable Communities; she was also the former Director of Community Partnerships for Greater Phoenix Economic Council (GPEC). Mead received her master's degree in public administration from Arizona State University.
Easterling will lead the Trust's seasoned and dedicated Program and Strategic Learning staff in the development of strategic funding opportunities. In addition to Mead, the team includes:
Ellen Solowey, Senior Program Officer
A longtime Trust staff member, Solowey supports the arts and culture community and helps design and manage long-term Trust-initiated grants; she is a key architect of the Trust's capacity building programming intended to strengthen the organizational effectiveness of nonprofits.
Erin Goodman, Program Officer
Goodman co-manages the Trust's education, health, and human services grantmaking portfolios and leads several collaborative and multi-year cohort programs such as ATLAS, one of the Trust's key nonprofit capacity building programs. She serves on the Board of the Arizona Grantmakers Forum.
Chloe Silva, Program Associate
Silva develops and manages capacity building programming including the Trust's signature Piper Academy Series and the Good Governance Fund. She also supports the Trust's multi-year capacity building programs, such as ATLAS and AGILE, and administers special grants such as the Back-to-School and Holiday Grants Programs.
Shawn Donnelly, Strategic Learning Officer
Donnelly provides evaluation and learning support to enhance the outcomes of Trust grants, projects, programs, and initiatives and has a background in community-social psychology. He serves on the Board of the Arizona Evaluation Network.
Angelica Gonzalez, Administrative Assistant, Program and Strategic Learning
Gonzalez supports the Vice President of Programs and the daily operation of the Program and Strategic Learning team. She assists in the grantee documentation process and graciously handles myriad inquiries and requests.
"The pandemic and civil unrest that we face is weighing heavy on the hearts and minds of everyone at the Trust. Staff are coming together, virtually convening on their own time even, to help educate each other on issues of health, race, and equity, and to discuss how we can strengthen our service to the community. Stacey and Emily have instantly become such assets as part of our dedicated and caring 'staff family' as we examine ourselves and our work, and together, develop a way ahead that further builds on Virginia Piper's desire to enrich health, well-being, and opportunity for people," said Rynd.
About Virginia G. Piper Charitable Trust
Virginia G. Piper Charitable Trust supports organizations that enrich health, well-being, and opportunity for the people of Maricopa County, Arizona. Since it began awarding grants in 2000, Piper Trust has invested nearly $480 million in local nonprofits and programs. Piper Trust grantmaking areas are healthcare and medical research, children, older adults, arts and culture, education, and religious organizations. For more information, visit pipertrust.org | @PiperTrust | Facebook.
MEDIA CONTACT:
Karen Leland, 480-556-7125 / [email protected]
Chief Communications Officer
Virginia G. Piper Charitable Trust, 1202 E. Missouri Ave., Phoenix, AZ 85014